A CAP file of Windows, you can't just install it like a program. We'll show you how it works here.
Want to install an update to Windows 10/11 before the official release date? This is often done via CAP or MSU files. However, with CAP files it is a bit more cumbersome than with MSU files. For this you need special commands, which we provide here in the instructions. If you can also get the update as an MSU file, use this file type as priority. You can launch and install this as a program. So you don't need any commands to install it.
Install CAP file
First of all, of course, you need the file, which is best to rename it to something simple, like: updatexy or similar. Or use our tip a little further down the article.
Open the command prompt /Terminal (Windows 11 only) by using the . to type Windows key to press, cmd or type terminal and save it as Start Administrator.
Fill in the following order and then replace D:New Folderupdatexy.cap by its file path.
Confirm the order with the Enter key and the installation begins.
DISM.exe /Online /Add-Package /PackagePath:"D:Neuer Ordnerupdatexy.cap"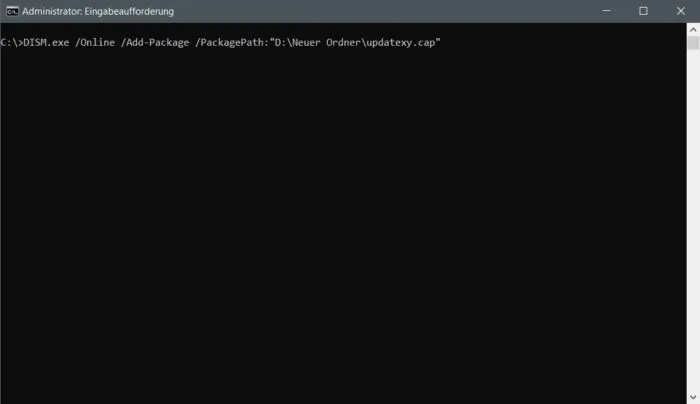 Tip: Copy the full file path
You can use a little trick to copy the path to the file and paste it directly into the command. To do this, press the Shift key (Shift key between upper and lower case), hold and type a right click on the CAP file from. click on "Copy as Path" and paste this with the hotkey CTRL + V in the command prompt/terminal.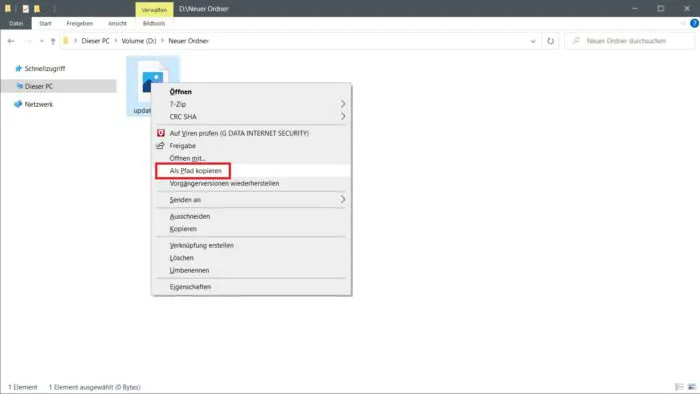 CAP file installation failed
A malfunction in the installation can have various reasons. We've listed some of the most common problems here.
If your Windows version is not compatible with the file, the installation will abort and you will receive an error message. Then you must first update to the required version to install the CAP file.
Verify that your file is designed for your processor architecture. You can recognize this by the following abbreviations in the file name. There are x64 (almost any current CPU), x86 (older 32-bit CPUs), and ARM (rarely used). How to find out which processor architecture you are using.
If you have any questions or suggestions on this topic, please use the comment function on this page or in ours IT Tweak Youtube Chanel. We look forward to your opinion, additions or help to make the article even better.
Useful links
Find more tips and tricks for Windows 11 here.
source:Microsoft
featured image source: © Microsoft