Pre-install Windows 10 22H2 and use the new features before the official release in the fall.
The official release of Windows 10 version 22H2 is yet to come. Then you can get the 22H2 through the normal Windows update. However, since the features were already installed with an update in June, you can use the update immediately KB5015684 use these functions. Microsoft recently released this update. However, you have to install it manually if you don't want to wait for the official release.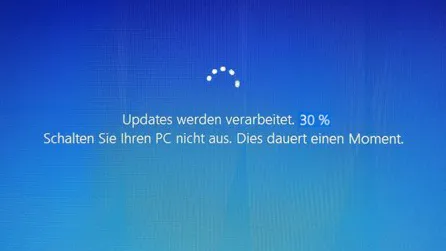 Attention before the update!
Please note that this optional update will only work if Windows 10 version 19040.1806 or later is already installed. You can find out your current version number and build number using this guide.
Install and download 22H2
The manual installation is done via *.CAP or *.MSU file.
The CAP files can be installed via Command Prompt. In this article you will find instructions on how to do this.
This is not necessary for the MSU files. They can be launched and installed as a normal application by double clicking.
You can get the required files from the Microsoft Update Catalog (not currently available) or from the WSUS Offline Updater.
If you have any questions or suggestions on this topic, please use the comment function on this page or in ours IT Tweak Youtube Chanel. We look forward to your opinion, additions or help to make the article even better.
Useful links
Find more tips and tricks for Windows 11 here.
source:Microsoft
featured image source: © Microsoft