printer on strike? How to fix the printers problem by yourself after installing the latest patch KB5014666 for Windows 10.
And the marmot says hello every day. Another update to Windows 10 paralyzes the print function for many users. Microsoft just doesn't seem to get the problem under control. It feels like the 10th patch of printer problems. However, this time it probably won't affect the network printers, but the printers that are connected directly to the PC via USB cable. If the printer suddenly stops working, check if you have recently installed this update. Windows 10 versions 20H2, 21H1, and 21H2 and server version 20H2 are affected.
– Display the installed Windows version.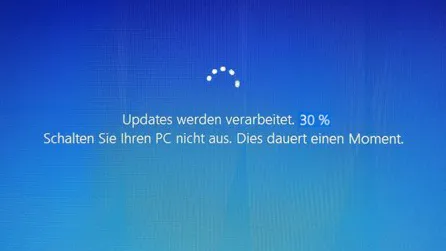 Solve printer problems yourself with patch KB5014666
There is currently no official solution to the problem. However, Microsoft gives users a few tips so that you can fix the problem yourself.
Open the Windows Settings and click Devicesthen up printers and scanners.
If there is a copy of your printer here, delete it.
The copy is named almost exactly like the actual printer with the addition "copy1".
Now test if the printer is working properly again.
If the first solution was unsuccessful, continue reading here. Update your printer driver if newer drivers are available. It is best to check the manufacturer's website for the latest drivers. Then download and install them.
If this still doesn't solve the problem, the only option left is the last method. Completely uninstall the printer with all drivers and any additional software, then reinstall it completely.
According to Microsoft, these methods should help in most cases until a new patch for Windows 10 is released.
If you have any questions or suggestions on this topic, please use the comment function on this page or in ours IT Tweak Youtube Chanel. We look forward to your opinion, additions or help to make the article even better.
Useful links
Find more tips and tricks for Windows 10 here.
source:Microsoft
featured image source: © Microsoft